Paintings
Galleria Heino
2017
Emotion unravels metaphors

If we could listen to the new paintings by Risto Suomi, we would hear Hamlet´s fast steps and his breathless but humoresque frenzy. The artist follows his own path, and now Hamlet´s steps are so brisk that it makes us laugh. It is a farce, not a tragedy. In the background of the same painting, a solitary giraffe on the savanna symbolises true longing.

The cosmic space, starry sky or distant sea horizon with their shades of blue, often ultramarine, create a feeling of infinity and romance.

We meet the Hare, the Horse, the Bear and the Dog, the artist´s central subjects and metaphors. The horse is the human´s greatest conquest, they say. But now it is playing the leading role, as the painting Purple Horse attracts our attention.

The impulse to make the picture is created through dreams and memories. The artist is forced to sublimate in order to open us a gate into the sensation.

A child´s logic is quite harsh in its virginity. And that is why we cannot ignore these paintings.

Kuutti Lavonen
acrylic on canvas
150 x 190 cm
WORKS ︎︎︎
acrylic on canvas

110 x 140 cm
acrylic on canvas
160 x 170 cm
oil on canvas
120 x 150 cm
acrylic on canvas
110 x 140 cm
acrylic on canvas
150 x 190 cm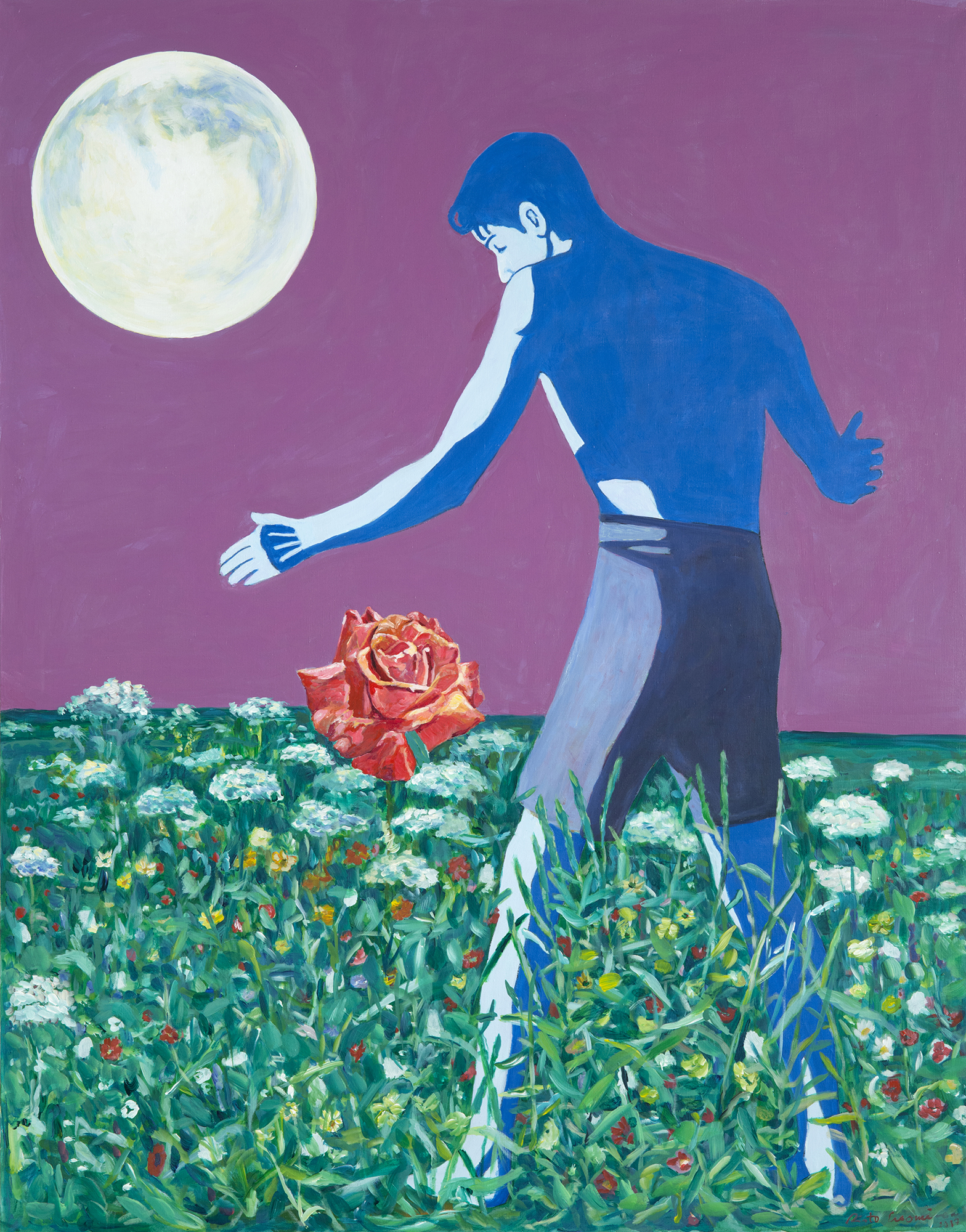 acrylic on canvas
140 x 110 cm